Events
Discover our upcoming events !
EDITO
ABOUT EVENTS...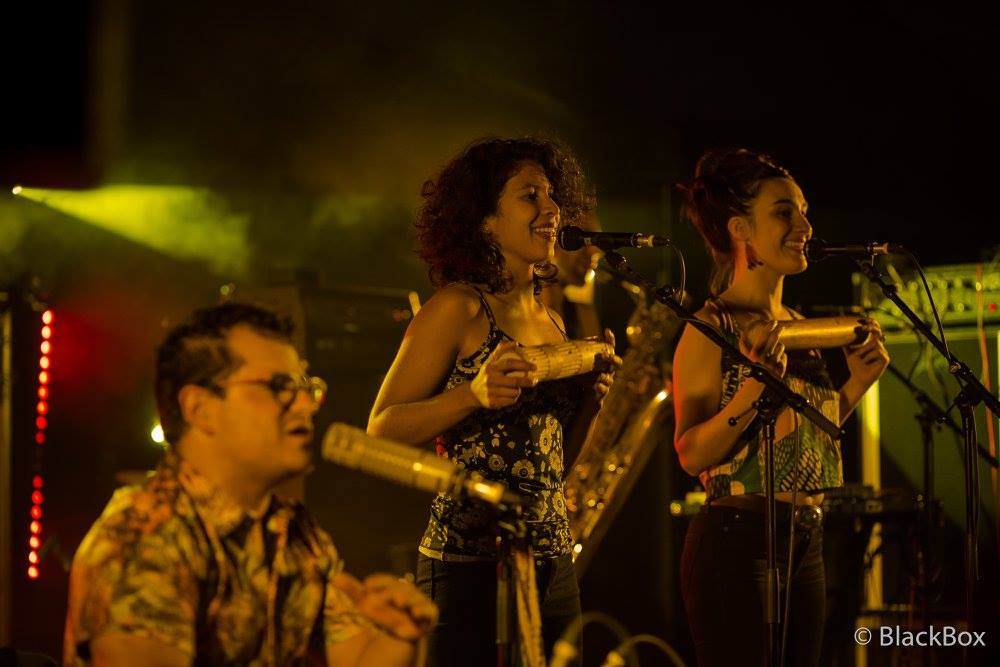 Zutique Productions is organizing concerts and artistic events in Dijon and in Burgundy. We are supporting emerging artists and amateur practices. All of those events are focused on creation and transmission.
The highlight of our programmation is the Tribu festival which is a world-music festival we created 18 years ago. We are also proposing an artistic programmation for local partners events, like the festivals Grésilles en fête or Les Nuits d'Orient, which are set up by the city of Dijon. We are working as well with the archeological museum of Bibracte which organizes a festival each year around their current exhibition.
We are organizing some concerts during the year, and we are always willing to explore different kinds of music.
Most of our events take place in Dijon, but the association develops some projects in the whole region of Burgundy.


WE INVITED THEM :
Steve Coleman, Sage Francis, Antibalas, Diplo, Tinariwen, Dj Spooky, Jimi Tenor, Rokia Traoré, Amon Tobin, Arto Lindsay, Staff Benda Bilili, Marc Ribot, The Ex, Bauchklang, The Boxettes, Lo Cor de la Plana, Baba Zula, Birdy Nam Nam, Anthony Joseph, Rodney P, Tumi & The Volume, Boubacar Traoré, Dj Format, Ebony Bones, Taylor Mac Ferrin, Lakshmi Shankar, Quantic, Jeanne Added, David Murray, Saul Williams, A-Wa, La Yegros, André Minvielle, Vaudou Game, Bixiga 70, Acid Arab, Orlando Julius & the Heliocentrics, Jupiter & Okwess International, Bitori,...
Tribu Festival
TRIBU FESTIVAL
From 29th september to 8th october 2017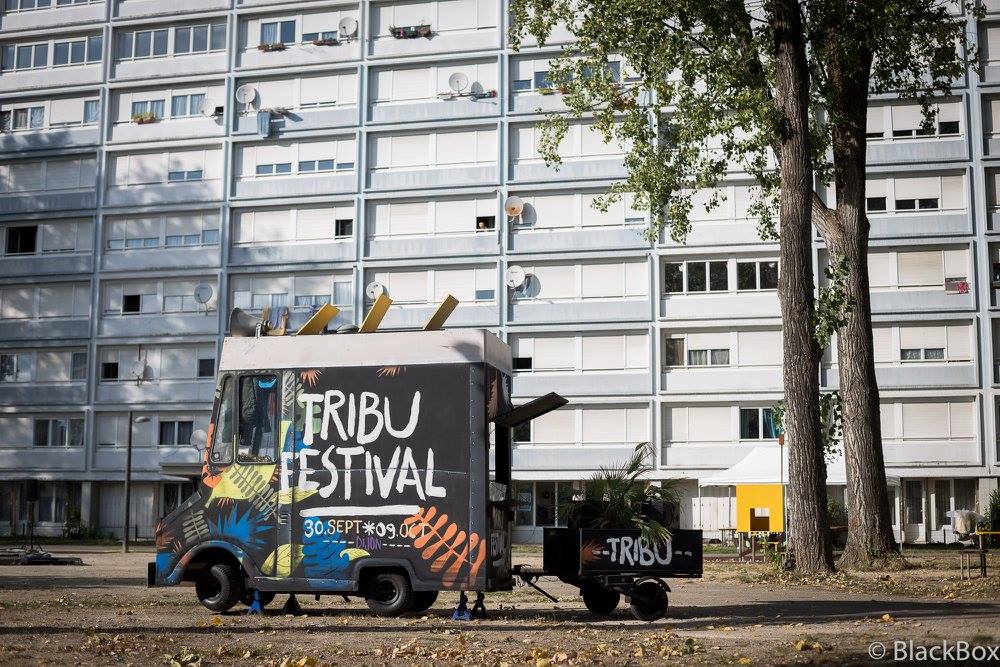 Since 1999, Tribu Festival shows the diversity of musical expressions and gives the audience the opportunity to travel around the world through world music, jazz, hip hop and more music ! This back-to-school season festival is a major event of Dijon : during ten days, we propose more than thirty shows in various places in Dijon and the surrounding areas.
Our aim is to create a convivial event, that is why we are also proposing some free concerts, some shows for school students or for the prisonners of the House of Detention of Dijon.
During the last week-end of the event, we create a village of the festival near the Port du Canal and we turn this place into a friendly spot where the citizens can discover worldwide artists and cultures.
A festival without borders !
More infos on www.tribufestival.com
Click here to see all the photos of the 2016 edition
Les Nuits d'Orient
LES NUITS D'ORIENT
From 28th november to 11th december 2016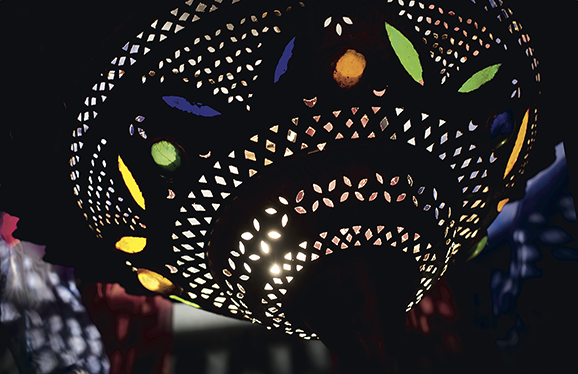 In 2016, we invited the hip hop company Accrorap, which played his show « Douar » at the Grand Théâtre of Dijon. DJ Missy Ness and DJ Stanbul also proposed dj sets for « La Nuit de l'Orient », or « Le Cabaret Oriental », which are organized by some of our partners and take place on popular neighborhoods of Dijon. The storyteller Layla Darwiche was also there, and shared with a various audience some traditional oriental tales.
The festival Les Nuits d'Orient is an event organized by the city of Dijon. Since the early days of this festival, Zutique Productions proposes each year a wide programmation : hip hop dance shows, dj sets, oriental musics, tales…
Every year, we are also organizing some events like concerts, creation workshops, at the House of Detention of Dijon in order to meet a wide and various audience.
Grésilles en fête
GRÉSILLES EN FÊTE
1st July 2017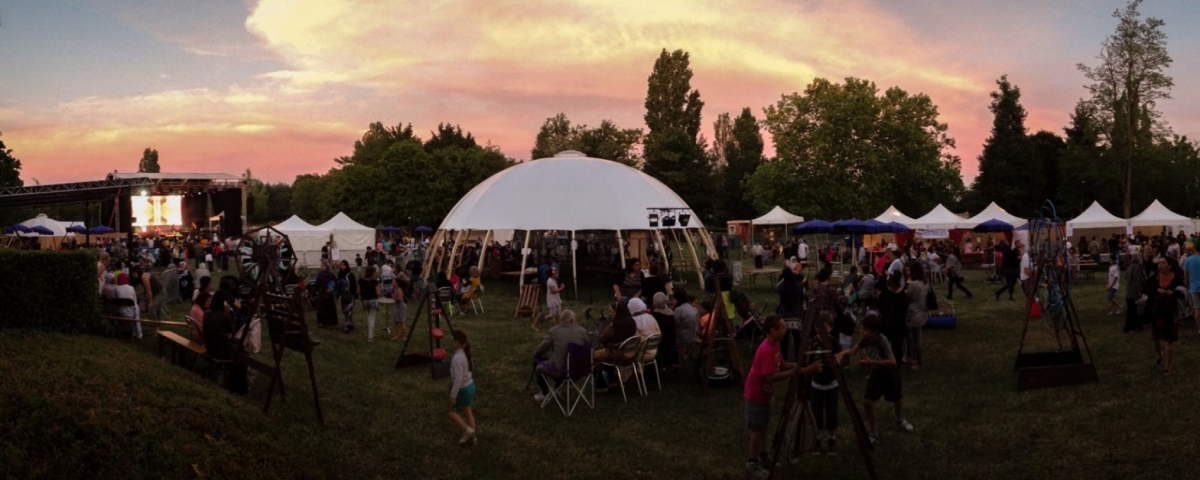 In 2016, for the 20th birthday of the event, we invited world music artists like Renata Rosa, les Frères Smiths and Terakaft. We also proposed a circus show, a street-art exhibition of the work of Eltono and an interactive maze named Laberint II.
Grésilles en Fête is a popular neighborhood festival organized by the city of Dijon. Every year during spring, this event is a friendly time for the citizens of Les Grésilles. Zutique Productions, which office is located in this neighborhood, is in charge of a part of the artistic programmation. Our purpose is to allow the audience to discover some emerging artists and original performances. To do so, we are setting up the programmation with our partners and with the citizens, in order to create a mixed culture festival. During Grésilles en Fête, we collaborate with cultural and social partners, and some volunteers of the neighborhood.
Bibracte
EVENT IN BIBRACTE, the heart of Burgundy
From 13th to 16th July 2016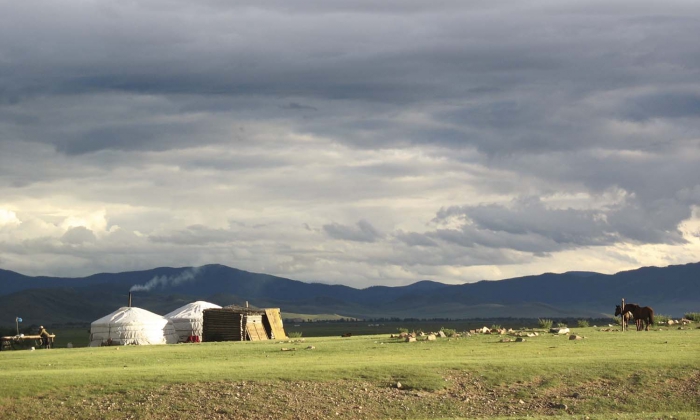 Bibracte is a museum and an european archeological site located in the Morvan countryside, near Dijon. We work with this cultural place on a lot of different events. Last year, we took part to the Wed Bindé festival, which was build around a temporary exhibition concerning the african Iron Age. We proposed some concerts, a music and dance show, and a theater play.
In 2015, we built an artistic programmation for an event called Naadam, which accompanied an exhibition called « First nomads of High Asia ». The whole event revolved around the culture of the nomadic population of Asia.
We have been working with Bibracte since 2005. At this time and until 2013, we were collaborating on the Repérages festival, which focused each year on a different city of Europe (Marseille, Barcelona…).
In 2017, we will also support Bibracte on a whole new kind of event… Stay tuned !
Concert season
CONCERT SEASON
Bachar Mar-Khalifé : 11th March 2017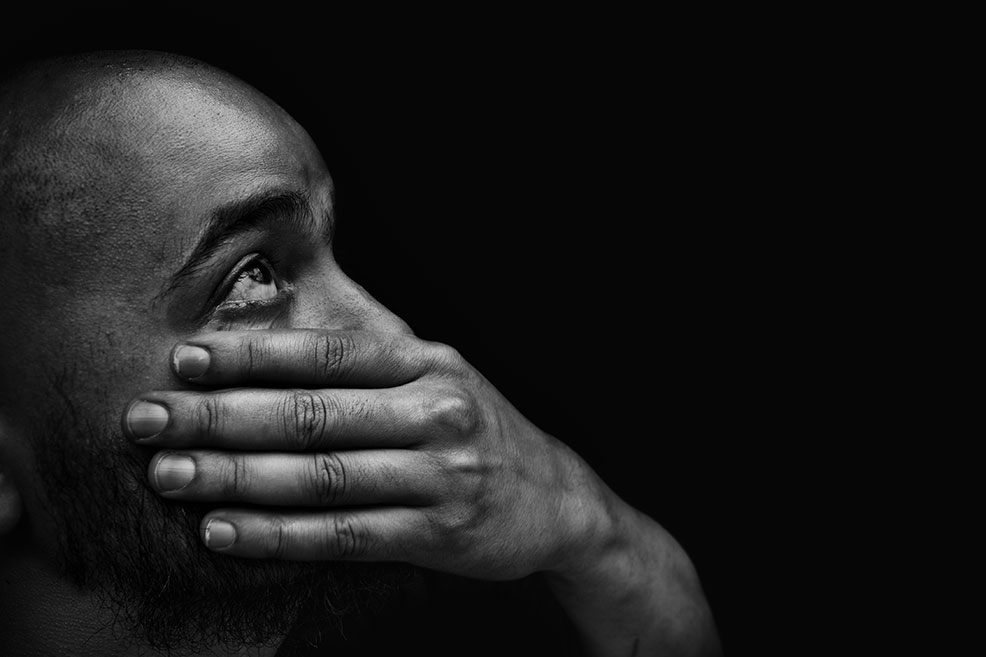 Zutique Productions is organizing gigs in Dijon all year round ! Each time, we focuse on different styles of music : jazz, hip hop, world music.
In march 2017, we will invite the lebanese artist Bachar Mar-Khalifé at the Théâtre des Feuillants.
In 2016, we planned Bixiga 70, the jazzman Guillaume Perret, Bamba Wassoulou Groove, Eténèsh Wassié et Mathieu Sourisseau, Konono n°1…
Those events are organized in different cultural places of Dijon, held by our partners. Those concerts are each time a new occasion for us to allow the audience to discover talentuous artists inspired by world music.